Living in a ductless home or apartment is stressful when the temperatures start soaring in June. Similarly, as winter approaches, the thought of cold nights without the ability to regulate the temperature of your home is quite depressing. Thankfully, help is at hand, in the form of power-efficient, ductless mini-split air conditioners.
Our guide will help you understand more about the different ductless options as well as highlight some of the best ductless AC brands and models to help you discover which one will suit your needs best.
Senville air conditioners represent quality and comfort. We love their dual zone for multiple rooms as it is powerful, whisper quiet, and inexpensive to run.
Pioneer offers value & variety with a wide range of powerful AC units for room of any size. Heating options and energy efficiency help make this our #1 choice in ductless air conditioners.
This small air conditioner is perfect for condos, apartments & mobile homes as it heats and cools. Choose from 2 models for more or less energy efficiency.
In the end, you get a cooling system that works similarly to the central air unit but without the numerous ducts, the loud noise associated with most central units and a compact, efficient, versatile, simple to maintain air conditioner.
According to the Department of Energy, these systems do not involve the use of ducts, and thus they prevent significant energy losses. In fact, according to their recent studies, duct losses account for more than 30% of energy consumption for space conditioning, they are in an unconditioned zone like the attic or basement. Energy.gov's infographic explains how mini-split air conditioners are more efficient than other AC unit systems.
However, the best advantage these systems can offer you is the flexibility to have multiple units set up in different rooms/zones in your home. You have the option of picking your preferred air conditioner model between the single, dual, triple or quad-zone AC units.
If you are getting ready to cool your home this summer, heat up your bedroom in preparation for the chilly winter ahead, or are just looking for a temperature regulation system that will help make the world a greener global community, then you should opt for the best ductless air conditioners.
How Do Mini Split Systems Work?
Ductless or mini split air conditioners work as their name suggests: they offer you a more effective way of cooling your home or office without the need for air ducts.
This option can still require a large installation expense with eLocal home website suggesting the 'average total cost of a single mini split AC would be $1800.'
In saying that, we believe it is possible to achieve cold air a fraction of that cost by self-installing the system or searching for HVAC contractors.
Whether Senvile, Pioneer, DuctlessAire or MRCOOL mini split, they work in a similar way to central air conditioners by producing cold air in the same manner by sucking up warm air, absorbing the heat and moisture from that air and then dumping the humidity and high temperatures outside.
The only difference between central AC and ductless systems is the way they go on to deliver cold air, a system that we will delve in when we compare the various types of heat pumps.
With that said let us dive deeper into how mini split air conditioners work and how they cool your home, garage, office and other spaces without the ductwork.
These popular heat pumps have three main components:
The indoor unit (also known as the blower and evaporator unit) is ceiling or wall mounted. It is usually thin and around 3 inches long, and it is responsible for sucking in warm air from the said room, absorb the heat and moisture emitted and then it blows cold air back right into the room.
You should also know that as the system blows cold air into your living space; it concurrently sends the heat and moisture it collects outside through the "conduit."
The conduit connects the blower unit to the outdoor condenser. It is a thin, long cord that features the power supply, refrigerant cooling tube, and the condensate drain.
According to Energy.gov, it works by feeding electric power to both the blower and outdoor condenser and is the pathway which all the heat and moisture emitted inside your home leaves and moves to the capacitor.
3. The Outdoor Condenser/Unit
The condenser receives the heat and moisture via the conduit and dumps outside and simultaneously pumps fresh air to the inside of the system. The ductless mini split air conditioners also work as reversible systems where they work as a cooling system during the hot summer and spring seasons and as heating systems during the chilly and unbearable cold winter months.
Mini Split Air Conditioners Compared
Image
Model
Pioneer Air Conditioner WYS024G-20 Wall Mount...
DuctlessAire Energy Star Ductless Mini Split...
Senville SENA-18HF/D Dual Zone Mini Split Air...
PIONEER Air Conditioner Pioneer Multi Heat...
Senville LETO Series Mini Split Air...
Gree 24,000 BTU 18 SEER Ceiling Cassette...
Image
Model
Pioneer Air Conditioner WYS024G-20 Wall Mount...
Image
Model
DuctlessAire Energy Star Ductless Mini Split...
Image
Model
Senville SENA-18HF/D Dual Zone Mini Split Air...
Image
Model
PIONEER Air Conditioner Pioneer Multi Heat...
Image
Model
Senville LETO Series Mini Split Air...
Image
Model
Gree 24,000 BTU 18 SEER Ceiling Cassette...
How We Found the Best Mini-Split Air Conditioners
To narrow down the list and identify the six best and most reliable mini-split AC systems, we spend hours and weeks analyzing, testing and researching on the best 50 ductless models on the market.
Our results are based on user feedback, expert reviews, accurate statistics, thorough research, manufacturer data and the features of each model, as well as government energy reports and ratings.
Our research went on to show that the average height of our ductless AC models was 26 inches, and the average weight was 40.8 pounds. There were 18 units under that height and 10 models under the average pressure, and we weighed those elements together with the systems' energy-efficiency, cooling performance and customer reviews.
Ultimately, there are six models that stand out and had good user experiences. In addition to our top two premium picks from Pioneer and Ductless Aire, there was one Senville unit, a second Pioneer and Senville unit and one model from Gree.
After hours of thorough research and testing the most popular models on the market, we identified the best ductless mini split air conditioner as the Pioneer Air Conditioner Inverter + Ductless Wall Mount Mini Split System. One of the unique features about this fantastic aircon unit is that its installation process is a breeze, all you have to do is follow the step-by-step manual instructions and voila- you can get a reliable, functional, versatile and sleek AC giving your home a refreshing feel and look.
It is also flexible, reasonably energy-efficient, noise-free and quick to assemble offering feather-touch controls, convenience with the 24-hour energy saving timer and impressive permanent washable mini split filters. This model ranges from 9000 to 36000 BTU's with the 12000 option being perfect for most smaller homes and the 24000 option best for larger areas. Best of all, it comes in at a great price so you can't go wrong with the Pioneer Wall Mount Mini Split System!
Why We Recommend These Brands Over Others
Ductless mini split air conditioners offer a great range of features. However, when you are trying to get the best deal out of it things become a bit tricky, so you need to be clear about your requirements.
It is not always about getting the most technologically advanced system or the one with the best SEER rating but rather, it is about the system that suits your exact need and budget.
Our recommendations are based on what most consumers can afford compared to those big brands like Fujitsu, Mitsubishi, LG, Samsung, MR Cool, Carrier, Daikin, and Goodman. Not to say that these known brands aren't good, but many of their models have significant issues and they tend to be too costly. They are also not as well-produced as these other brands thus making them less convenient and suitable for your needs.
When you are out shopping for your mini-split system air conditioner, make sure that you do not forget to compare wisely. Choose a model based on the one that will offer you the best comfort and convenience at a lower cost, or the one that can save you a couple of bucks both in the short-term and the long-term without compromise. These six brands without a doubt do that and more.
Understanding the Mini Split AC Unit
Well, as we have clearly defined ductless air conditioners produce cool air by sucking up warm air, absorbing the heat and moisture from that air and then dumping the humidity and high temperature outside. However, for them to do this, there are a few things to be considered, and one of them is the SEER rating, the HSPF and BTU rating.
A functional mini-split AC ranges in the efficiency of about 15 SEER to 38 SEER. SEER is a rating of the air conditioning efficiency and is commonly referred to as the Seasonal Energy Efficiency Rating, and it defines how much cooling a ductless unit can accomplish per the energy used. The higher the SEER rating, the more efficient mini split units will be.
For heat, we consider that HSPF Rating, or the Heating Seasonal Performance Factor. For this factor, most mini split systems have heat pumps that start at about 9.0 HSPF to about 15 HSPF.
There is also the BTU, British thermal unit which is the power of these DIY mini split ACs. The BTU ranges from the single-zone mini split systems that are of about 9,000 BTU to the multi-zone mini split AC units that are of about 42,000 BTU.
However, in as much as the multi-zone systems create the same number of BTUs, they are usually split between two or more evaporators. For example, a 36,000 BTU condenser might serve four 9,000 BTU evaporators. The room size also determines the BTU needed and this is clearly shown on this chart.
Here is an example of standard BTU chart calculations based on the room size.
| Room Size | BTU's Needed |
| --- | --- |
| 100 – 150 sq. Ft. | 5,000 BTUs |
| 150 – 250 sq. Ft. | 6,000 BTUs |
| 250 – 300 sq. Ft. | 7,000 BTUs |
| 300 – 350 sq. Ft. | 8,000 BTUs |
| 350 – 400 sq. Ft. | 9,000 BTUs |
| 400 – 450 sq. Ft. | 10,000 BTUs |
| 450 – 550 sq. Ft. | 12,000 BTUs |
| 550 – 700 sq. Ft. | 14,000 BTUs |
| 700 – 1,000 sq. Ft. | 18,000 BTUs |
| 1,000 – 1,200 sq. Ft. | 21,000 BTUs |
| 1,200 – 1,400 sq. Ft. | 23,000 BTUs |
| 1,400 – 1,500 sq. Ft. | 24,000 BTUs |
| 1,500 – 2,000 sq. Ft. | 30,000 BTUs |
| 2,000 – 2,500 sq. Ft. | 36,000 BTUs |
Now, BTU also depends on the type of climate and the warmer your environment is, the more BTUs of air conditioning one requires. It is the reverse for heating in cold climates. For example here are some of the BTU requirements according to the zone of conditioning:
Zones 1 & 2 (hot): 22-30 Btu/sq. ft.
Zone 3 (warm): 20-24 Btu/sq. ft.
Zone 4 (moderate): 18-22 Btu/sq. ft.
Zone 5 (cool): 16-20 Btu/sq. ft.
Zone 6 (cold): 14-18 Btu/sq. ft.
Zone 7 (very cold): 12-16 Btu/sq. ft.
It is incredibly overwhelming trying to understand all this and when you feel that you are not up to it, always ensure that you seek the services of a trained professional in a bid to try and understand all these considerations.
Ductless mini-split air conditioners do no rely on an indoor ducting network for heating or cooling services, but instead, they feature small heat or cooling units that you install in multiple or dual or even a single zone of your home. Ductless air conditioners and heaters feature some minute tubing known as conduits that run from each of these units via a floor or wall to your room's exterior than they move on to the heat pump's enclosure.
They make use of retrofit add-ons to your home with "non-ducted" heating systems, such as hydronic, hot water heat, radiant panels, and space heaters like wood, kerosene, and propane.
The moment you decide to switch on the heat pump, the unit does not burn any fuel like those stone-age furnaces. Instead, they funnel the real heat from the ecological system, the outside air and use the blower or evaporator unit to direct the heat into your home's interior.
Refrigeration Mechanic – Michael Weinstock – explains on Quora.com that this type of AC is good for heating purposes too. He states 'mini splits are a very efficient way to heat as for every 1 kW of electrical power used, you can get typically get between 2.5–4 kW of heating depending on the efficiency of the specific model.'
Considerations Before Buying A Ductless Air Conditioner
You need to consider the number of zones you need since ensuring that you get the right ductless air conditioner system to cater to the number of zones you need to condition is vital. Most single ductless ACs cool one room and the multi-zone models cool or heat up several places.
The benefit of having this consideration is that you can automatically and conveniently control each zone distinctly. Quad-zone mini split ACs (includes one outdoor unit and four indoor units), for example, are perfect for multiple zones and you can set it to four different temperatures based on your preferences. The same goes for the dual zone and triple zone units.
Having multiple zones can also assist you in eliminating wasted energy and allow you to customize the temperatures of your rooms differently. It also saves money, and they give you an economic advantage over those who use the central air conditioner systems.
Before heading out to buy your AC, you need to consider the size of the room that needs cooling or heating. You do not want a case of having a unit that is too small– meaning you will not get enough heat or cold air. Having an air conditioner that is also too large causes problems like temperature fluctuations and failure due to short-cycling.
Instead of guessing a size, consider having your HVAC technician perform a Manual-J Load Calculation test to properly size your room and the ductless system required for that space.
Ductless mini-split air conditioners are expensive – most cost between $1,000 and $5,000.
However, if you need a perfect mini split system, you might need to make some sacrifices since the most powerful are costly. If you want one that is robust and potent enough to cool a large room, or perhaps you need a multi zone system(one outdoor unit and various indoor units) that can handle multiple places, then you should not be surprised to pay a handsome amount at the store.
If you also require one with a functional heat pump, the price might still be up, depending on the manufacturer and brand.
You also need to consider the installation, on-going energy costs, and maintenance fee which may be high depending on the type of services you seek. The total cost can vary between different types of AC's too so it's good to keep that in mind.
The power of mostly all air conditioners is measured in BTUs, the British Thermal Units. So, put these measurements at the top of your 'what to consider' list. You also need to make sure that you know that the higher the BTUs, the higher space an air conditioner will effectively cool.
In most cases, you will have the measurements offered in the specs of the product, but you can always result in doing the calculations yourself.
SEER Rating (Energy Efficiency)
Most ductless DIY mini split ACs such as Senville, Pioneer, DuctlessAire, etc. are Energy Star certified, a system that allows you to understand the energy efficiency of the unit.
So, if you need to cool down a larger space or some rooms, then you should consider having an AC system that automatically and without struggling increases the energy.
If you are also trying to decide whether you need a considerable number of models and their energy efficiency, you must make sure that you consider the SEER rating of the unit.
Every mini-split air unit offers you the SEER rating in their specs and the higher the number is, the more incredible the A/C unit will perform regarding overall energy use.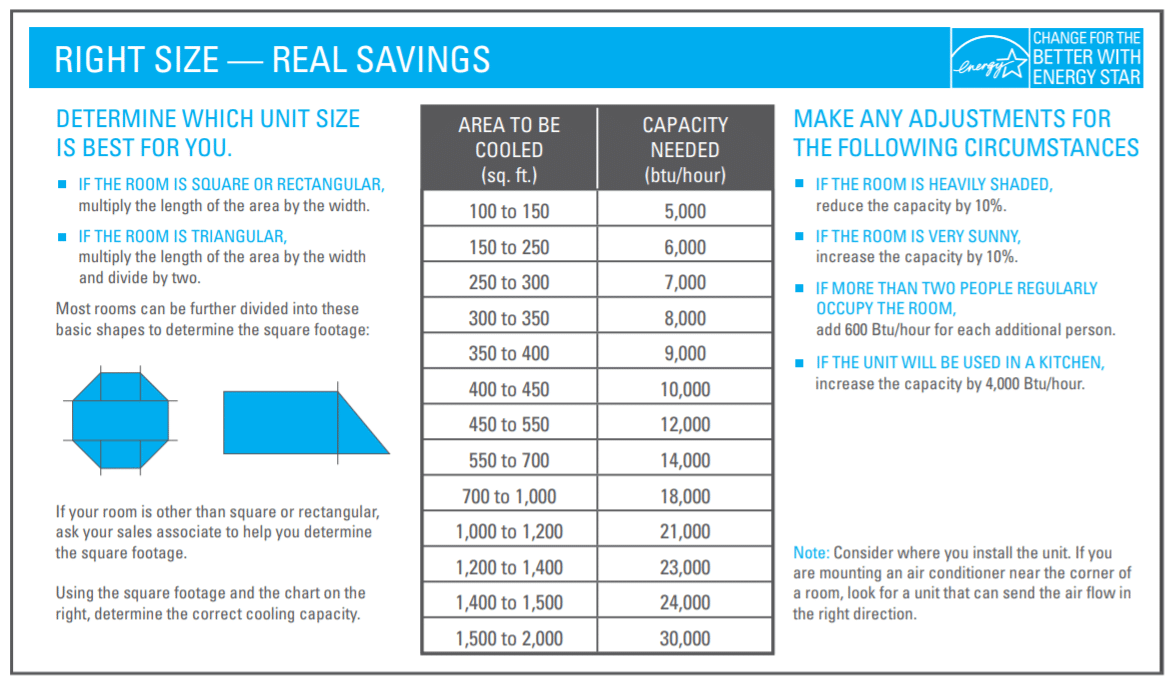 Noise Level (Inside & Outside)
You also need to carefully consider the unit's noise levels; you do not want a system that keeps you on both at night and during the day.
So make sure that you ask the technician to test the unit beforehand so that you can see if you can tolerate the noise emitted or whether you prefer another mini split AC to the one you had initially picked.
Most ductless systems make use of the regular and standard 110-120 volt outlet. However, there are some that require a higher energy level. Therefore, if you go on to purchase one for you; make sure that you consider the type and size of the model. If the model, for example, requires a 220 or 240-volt plug, then you will be required to seek the services of an electrician for an upgrade so that you do not blow a fuse or cause electrical fire damages. You do not want to be homes now, do you?
If you are however looking to save on installation costs, then you should consider getting a smaller one where the type of volt outlet the unit requires is much lower.
Installation can go two ways: you can opt to DIY or consult an HVAC expert to help in the facilitation.
So, in case you choose the DIY method, you may need to dive deep into research and become a pro before you head on headfirst to install the unit.
In most cases, you need to check out the ductless air conditioner reviews of different models so that you can get an idea of how the process is complicated and the directions to take when installing.
If you, however, doubt your abilities to follow instructions or understand these complications, then your best and safest bet is to go ahead and call in a professional.
No one wants to purchase a unit of almost $2000 without having a guaranteed warranty backing it up. So, as you consider your purchase choice, make sure that you check out the manufacturer's warranty details and the customer support they offer you.
Having the right systems of communication and support makes a huge difference especially when it comes to situations like the ductless air conditioner installation cost, process and the technical support service to seek when the unit breaks down.
You should also go through the reviews and brand reputation so that you can get a head's up to how long a particular unit has lasted for other customers and the kind of support they have been receiving.
Ongoing Costs (Power Bills)
Purchasing a ductless system also means that you will be using loads of power supply. So as you type in or draw up your budget make sure that you consider the ongoing electricity costs. You might also need to consult your utility company on this so that they can help you make smart power bill cost decisions.
You might also need to put into consideration some extra and unique features like:
Do you need the system for any additional uses?
Some of the best mini splits include a heating pump and a dehumidifier function. So, putting into consideration the type of climate you live in, you need to consider a system that offers you heat during winter.
Do you need a remote control?
Some ductless units come with a remote controller for convenience. You might need it, especially when you have multiple things to do, and you do not have the luxury of moving from one room to the other.
Is a programmable timer something you need to consider?
If yes then you need to invest in it. They not only save you loads of cash but also help to keep your room at a certain temperature during the day.
You may also need reusable filters since filters can get pricey.
When you are doing your maintenance routines, you need to take it out and clean then return it and save yourself a wholesome load of cash.
Types Of AC Units Compared
Ductless Mini Split Systems
A ductless mini-split system consists of three components: the indoor unit, conduit and outdoor unit. They have no ducts and are more efficient than other ACs. They are especially perfect for those older buildings with thick walls and ceilings. Mini split ceiling units typically keep your room at a constant temperature, unlike the portable and window units that go on and off throughout the day.
They also have the heating capacity thus making your winter seasons more bearable with their incredible heat pumps. An excellent and functional ductless system has a BTU of 18000, enough to meet an entire house heating and cooling needs. Ductless systems also come in various units; the single, dual and multi-zone systems thus making them convenient. These compact size mini split heat pumps also allow for better flexibility in temperature control zoning where air conditioning is limited to the areas where the operations are located.
| Pros | Drawbacks |
| --- | --- |
| Easiest to install | Highest installation price |
| Most energy-efficient | Sizing of the system is the most challenging |
| The most compact and flexible ACs | Requires more maintenance |
| No ductwork | |
| Automatic zoned cooling | |
| Noise-free | |
| Supplement heating | |
A portable air conditioner is a self-contained mobile system that is incredible for cooling your humidified small rooms and sits on your floors. It comes with a convenient installation kit that enables quick assembly, and most of them come with wheels making it easier to move from one room to another.
It works by drawing indoor air and expelling it through a single duct. It, however, does cool and heats your home according to your preference. It can also dehumidify, thus making it convenient and of course, adds comfort to the room. They are also not as power efficient as the mini-split units but some portable AC models are still quiet and cost-effective solutions.
| Pros | Drawbacks |
| --- | --- |
| Can both cool and heat; and also dehumidify | Noisy |
| Simple to buy, lift and move around the house | More expensive than the CARs |
| One can store it when not in use | Low power levels |
| Convenient installation kit and overall installation | Not energy efficient |
| Perfect for small rooms | Not reliable for large rooms |
| Lightweight | Takes up lots of floor space |
| Cheap to maintain | |
Window air conditioners according to Energy Star is a cooling device that one installs directly to their window, or through the wall depending on the brand and type of AC model. It is the most popular AC, especially in urban and city dwellings since it is efficient, convenient, and versatile.
It is the most affordable and the easiest to install. You may require a handyman to fix it because it is cumbersome but you can always get it functioning without having to seek a professional's help by merely following the laid down instructions. It is also more energy-efficient than the portable AC and does not take up any floor space. If space is really an issue, it even have small options that are available in the market.
| Pros | Drawbacks |
| --- | --- |
| Cheapest and easiest to install | Blocks natural light and your view |
| Energy-efficient | Limits you to the size and shape of your window |
| Convenient and versatile | Bulky |
| Easy maintenance | |
Central Air Conditioner Systems
A central AC system is one where the air is cooled at a central point and then distributed to and from rooms or areas in the house by one or more fans and ductwork. It consists of a compressor that makes the whole process possible and easy as pie. The compression of the refrigerant gas allows the system to discharge heat out of the house then it brings in the cooler air.
If you need your whole house cooled at once, then central AC is your best option. It is virtually invisible and adds value to your home.
It is, however, less energy-efficient since cool air has to move through ducts to get the air where you need it.
| Pros | Drawbacks |
| --- | --- |
| Less costly | Complicated installation |
| Virtually invisible | Not energy efficient |
| Improves home value | Lots of ductwork |
| Requires more of annual maintenance rather than monthly | Chained to one task; cooling only |
Tips for Installing a Mini-Split Unit
It does not matter whether you are an expert mini split AC systems' contractor or a handy DIY homeowner because sometimes installing a mini-split AC can be a challenging task. However, when you follow the manual guide to the letter, you might realize that fixing the system can also be as easy as taking a walk in the park.
According to the best mini split system installation guides, if you're planning a DIY installation, then you need to ensure that you heed the following steps which include:
First and foremost, make sure that you turn off the electricity circuit beforehand.
Ensure that you hold the system's mounting unit to the wall, level it, and then mark the screws' location and ensure you also screw the area you need to bore a hole for the condensate drains, refrigerator cooling tube and the power cable.
Head on to drill a hole into the block wall with a reliable hammer and a functional 3-inch-diameter masonry coring bit. When the pilot penetrates go ahead and ensure that you put an end to the boring of the hole from the outside.
Screw the mounting bracket into the wall (making sure it is level).
Put up the air-conditioning system (inside unit) on the wall mounted bracket. Afterward, go on and pass the refrigeration tubes and condensate drain system through the drilled hole
Go ahead and attach a vertical chase, which houses the refrigerator cooling tube, condensate drain, and power cable, under the hole in the outer wall.
Encompass the condensate drain down a few inches to the ground by ascribing a length of a PVC tube. Make sure you secure the drain tube to the pipe with some strong duct tape. Head on to tightly clip the lower portion of the pipe to the chase by fastening and bolting on a metal C-clamp.
With the utmost precision, bend the copper refrigerator tube down into the chase. Ensure that you use at least two adjustable wrenches to get rid of the compression fittings from the ends of the copper lines.
Now head on to set the outdoor condenser on level ground or place that is directly adjacent to the chase.
When you do so, make sure that you go ahead and run a weather-tight conductor from the outdoor electrical box to the outdoor unit through feeding some electrical wires through the conduit.
Ensure that you have a substantial length of nonmetallic electrical cable from the condenser unit to the indoor unit.
Put on or snap back the cover onto the chase to hide and securely protect the tubes and cable.
Make all the necessary electrical connection alterations at the outdoor unit and the AC and then ensure that you pressure-test the AC unit with nitrogen to about 250-300 pounds per square inch.
Empty out the nitrogen then open valves to discharge the refrigerant into the unit.
After all the necessary connections are made, go ahead and turn on the electricity and securely and adequately test the air conditioner.
How to Effectively Maintain Your Mini Split Systems
Maintaining mini split units can be quite tricky. However, it is vital to note that when you have a clean mini split AC you have a more efficient cooling system, and it costs less to run.
How do you deal with dirt and debris stuck in mini splits?
Simply clean or replace the dirty filters. You will be required to clean the screen on a regular basis. Depending on how much time mini splits are operating on and how fresh and clean the air is you may need to clear out the heat pump every few weeks.
How do handle the vacuum coils and fins?
When cleaning the filters, you may also need to carefully examine the surface of the evaporator coil. If you find any debris and dirt, make sure you, with utmost care, remove the dust with a soft upholstery-brush attachment.
How do you handle leaks?
Make sure that you seal the perimeter around the mini splits.
Avoid short cycling.
Even though most electronic systems have some inbuilt timers to prevent the best mini splits from rebooting immediately after it shuts down. Ensure that you wait five minutes after shutting it down to reset it.
9 Ways to Keep Your AC Power Bill Down
Have you ever had one of those months when the government decides to increase the electricity tariffs, but your finances haven't increased enough to keep up? We are not sure why, but such increases usually take place in the middle of summer, and it is enough to give you the chills. According to Energy Star, the average home spends almost 20% of its utility bill on heating and cooling, every summer, and winter. Use these simple tips to save money and beat the excess heat:
Ensure that you turn down the AC at night: You do not require the same level of cooling temperatures at night. So when you head to dreamland, make sure that you turn the AC down or keep it in 'sleep mode.'
Close off the vents: Without a doubt, the basement is the most cooling space in the home. To ensure that you cap up all the vents in the lower rooms of your house.
Do some servicing: A little maintenance dramatically benefits your home especially when you have some annoying tree seed issues; they get stuck to the filters and make the conditioner to work harder.
Look into your ducts: Ensure that the areas where your pipes run through without AC are well-insulated keeps the air coming in as cold as it can be.
Try running it at 78 degrees: It is an excellent point for an AC to run at its optimal performance level.
Ensure that you turn the lights off: Turning off the lights off reduces your heat levels.
When you are out on your family trip or that picturesque vacation time, make sure that you turn your AC up to 85 and close the drapes and windows. It might be sweltering for the first five minutes when you get home but closing the curtains and keeping the sun out allows the fresh air to stay that way for a long time.
Even though you have your ductless AC, do not forget or throw out your fan. Using this fan means you do not need quite as much air pumped into your room.
Work hand in hand with your utility company. They offer rebates to their customers, especially those who opt to upgrade their cooling systems with more energy-efficient equipment.
Living in an enclosed home environment can be stressful if you don't have the correct temperature regulation. Lucky for you though, specialists are working hard in their laboratories trying to come up with better and more energy-efficient indoor and outdoor units to help you enjoy fresher and cooler (or warmer) air in your home.
The top ductless mini split aircon is the Pioneer Air Conditioner Inverter + Ductless Wall Mount Mini Split System which we wholeheartedly recommend you try. Say goodbye to the potential in-duct mold growing on your walls and vents and accumulated dust in your living area and hello to a reliable, functional aircon that you can rely to control your temperature at home.
Ductless mini split air conditioners are the trendy, effective and greener way to go! Get yourself one of the top, compact size mini split AC with all the necessary features like sleep mode, turbo mode, DIY installation, etc. today, and you can live a happy, comfortable lift at home!